Kaimana Takayama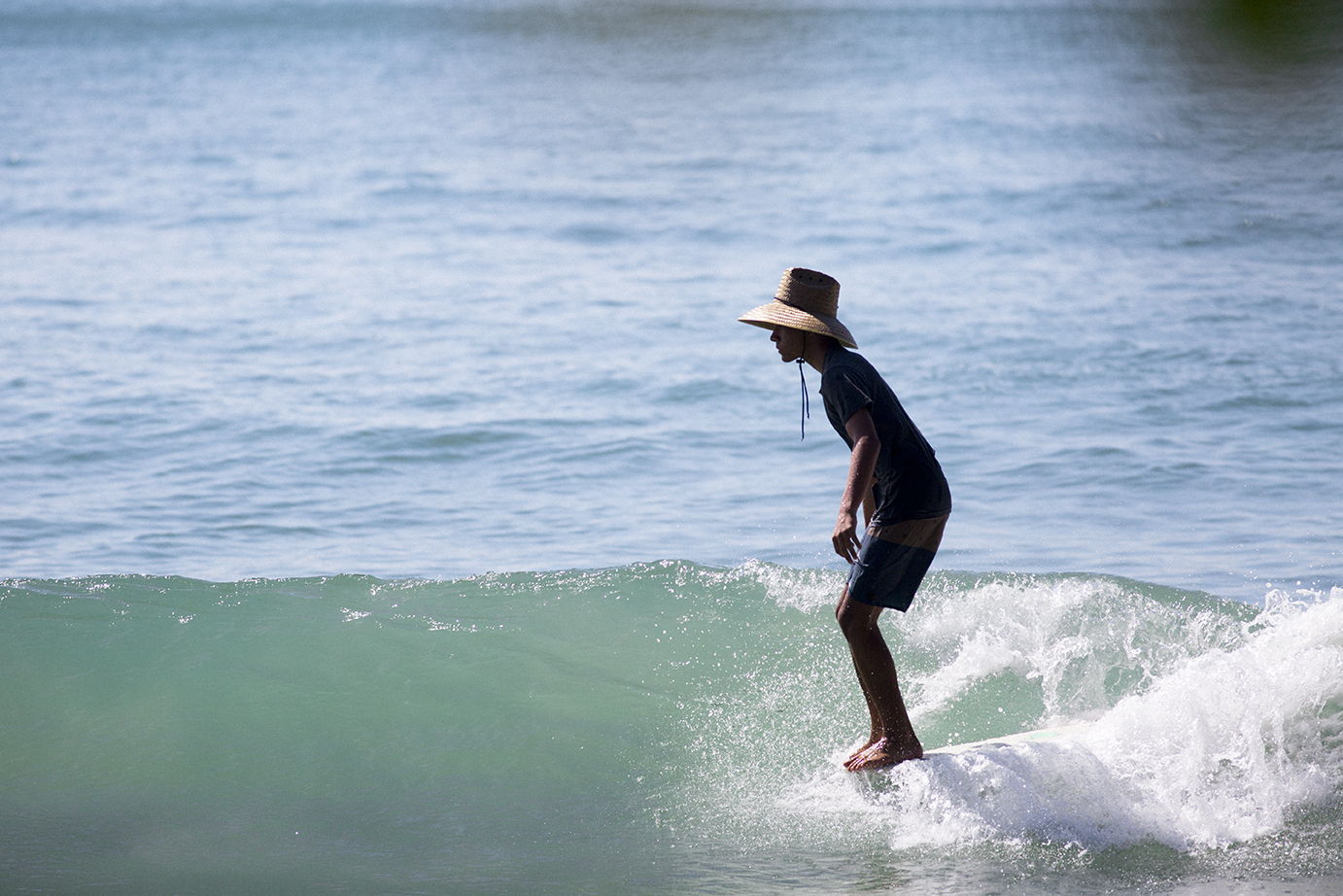 Current other sponsors:
Hawaiian Pro Designs, Birdman Media, Plantery CO.
If competitive, please list top 5 results in career.
1: 1st WSA State Championships U18 Jr. Men.
2: 1st Log Jam Santa Cruz Coalition U15.
3: 4th USA Championships.
4: 4th NSSA Nationals.
5: 1st Cardiff Reef Coalition U18.
Where is your favourite wave and why?
I personally don't have a favourite wave but, a wave that really sticks out to me is Pleasure Point in Santa Cruz, California. The wave has two peaks ( three if you count sewers ) that are just perfect. 1st Peak starts off with a nose ride/barrel section, and if it breaks through second peak you can get some of the longest tip rides of your life. Most of all, I just really like the stoke the locals in Santa Cruz give to my family, friends, and I.
Who and what influences your life?
I have a lot of influences in my life. First and foremost my dad plays a big part in my life because not only is he the reason I am here, he is also the reason I am the way I am. I am blessed to grow up with a good father figure and to always know I have someone watching my back. Other than him I have a big list of people who help me with surfing and leading me into a right direction in life. People like Tommy Witt, Mike Stidham, Cj Nelson, Brendan White, Noah Shimabukuro, Jerry Swearingen, Birdman, David Arganda, Tory Gilkerson, Karina Rozunko, Troy Mothershead, Joel Tudor, Uncle Donald etc… have helped and inspired me to surf well and be successful at the same time.
What other hobbies or activities do you enjoy?
I really just try to focus on surfing. I used to be a pretty decent skateboarder but I quit because I didn't want to get hurt. Other than that I just like to mess around playing ukulele.
What song best describes you?
badum badum- badum badum badum badum baduuuuum…
The Pink Panther Theme Song
If you had a chance to do anything with your life what would it be?
I would like to find a job where I can make a decent salary, make my own hours, surf, and travel.
How do you want to be remembered?
I would like to be remembered just as a successful man with a good head on his shoulders.
What is it you like about this company [Nineplus]?
What is there not to like about the company? The suits are some of the most comfortable things I have ever worn. The owner Richard is a good man, and the team gets along really well. I feel "at home" with the company.